This podcasts have been accredited by the Royal College of Pathologists for 1 continuing professional development (CPD) point per podcast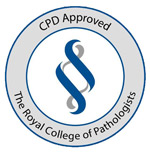 Helen talks to Dr Manos Nikolousis about the management of acute myeloid leukaemia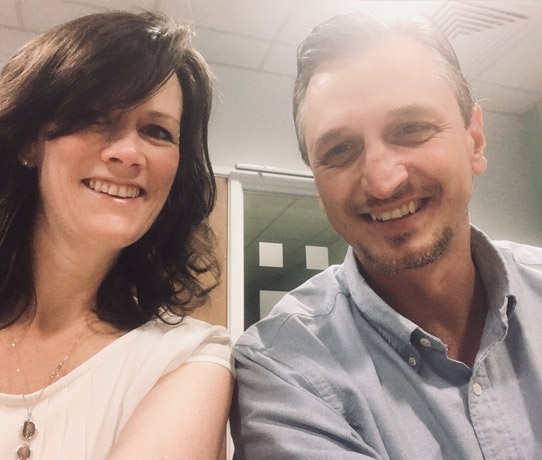 Learning Points:
• Remember to consider fertility in work up of young patients.
• ELN risk stratification – good, intermediate and adverse prognosis based on karyotype/FISH + next generation sequencing/mutation analysis.
• Offer MRC AML 19. Outside of trial std of care induction = DA x 2 (+  gemtuzumab if favourable/intermediate risk and start once WCC<30 (NICE approved). Side effects with gemtuzumab: VOD – weight gain,  RUQ pain, inc bilirubin- promptly initiate defibrotide. Gemtuzumab interacts with azoles.)
•Impt molecular markers with therapeutic agents
– FLT3 mutation ITD worse prognosis. FLT3 inhibitor – midostaurin start D+1 post chemo and maintenance therapy if not transplant eligible. Gilteritinib in trial.
– IDH1 and 2 mutations – inhibitors to these available in trial.
• Standard of care consolidation: Cytarabine (Ara-C) x 2 unless intermediate/adverse prognosis when allogeneic transplant is indicated if fit enough ( approx. age >45 RIC or if <45 full intensity allo).
• Supportive meds: Antifungal and antibacterial prophylaxis. PCP propylaxis especially if using FLAG-IDA.
•O lder patients- Document performance status. Adverse cytogenetics usually. Higher relapse rate and reduced OS. Offer clinical trial MRC AML 18 for >60 years old (AML20 will follow).
– CPX351 – liposomal DA- increase in OS + less cardiotoxicity in elderly.
– Options for patients unfit for intensive chemo- under NICE review or within EVOLVE trial: Azacytidine plus venetoclax.
•Relapse: Offer trial. Outside of trial if fit, FLAG-IDA. Transplant if in remission and fit.
If FLT3 ITD positive at relapse -early patient access scheme for Quizartinib and Gilteritinib.
•MRD monitoring – e.g. follow molecular marker e.g NPM1